The birth (pains) of a booze business
On August 26, 2019, the "birth" announcement press release appeared describing the much-awaited launch of The Vale Fox Distillery:
INTRODUCING TOD & VIXEN'S DRY GIN 1651 BY THE VALE FOX DISTILLERY 
Debut Release Made in New York by British Master Distiller and Trio of World's Top Bartenders
It went on to say:
… With three of the world's top bartenders, gaz regan, Leo Robitschek, and Jeffrey Morgenthaler, involved from day one, Tod & Vixen's Dry Gin 1651 is specifically designed to enhance flavors in cocktails. Add the expertise of our British Master Distiller and you have one lively mix of British sophistication and American mischief.  Tod & Vixen's Dry Gin 1651 is made from the cocktail backwards…all the way back to the year 1651, in fact.
And therein lies my tale…
The back story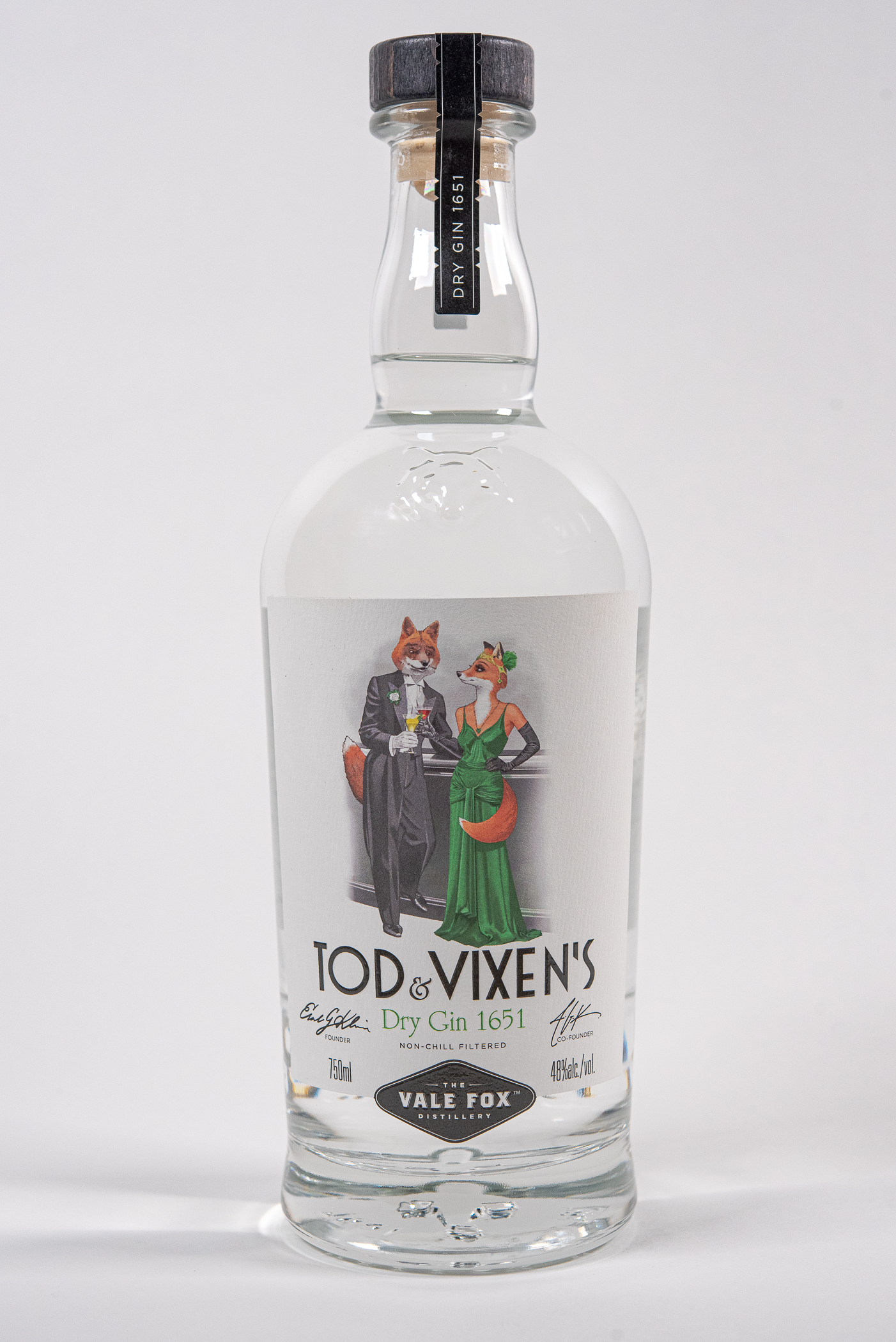 The email was similar to the many I receive about starting a distillery and looking for advice and assistance. Most are from well-intentioned dreamers who think the path to success and fortune can come out of a bottle. Like this one, "my grandmother passed away and left me $100,000… I've always wanted go into the liquor business… can you help me launch the business." My advice: "Perhaps you should invest the money."
But, this particular email caught my eye and felt like it might be worth pursuing further. It was from a gentleman named, Eral Gogol-Kline.
"I have been reading booze business for a few months now and have really enjoyed your insights into the spirits and wine industry. After spending the last 13 years in investing and finance, I switched gears and am currently starting a whisky distillery in the Hudson Valley. I would love to talk to you about the services you offer." (That was in July, 2015.)
So, we arranged a call and I had two questions, the answers to which would determine if I could really be of help. "Do you plan to make vodka while your whisky matures." The answer was no, he wanted to make a world class gin. Okay, that was intriguing and welcome news. The next was "Do you have an exit strategy?" His reply surprised me: "No, I don't; I suppose down the road that could conceivably happen but my plan is to build a business for myself, my family, and the future." I couldn't wait to get started.
My journey with Eral Gokgol-Kline began later that year.
About Eral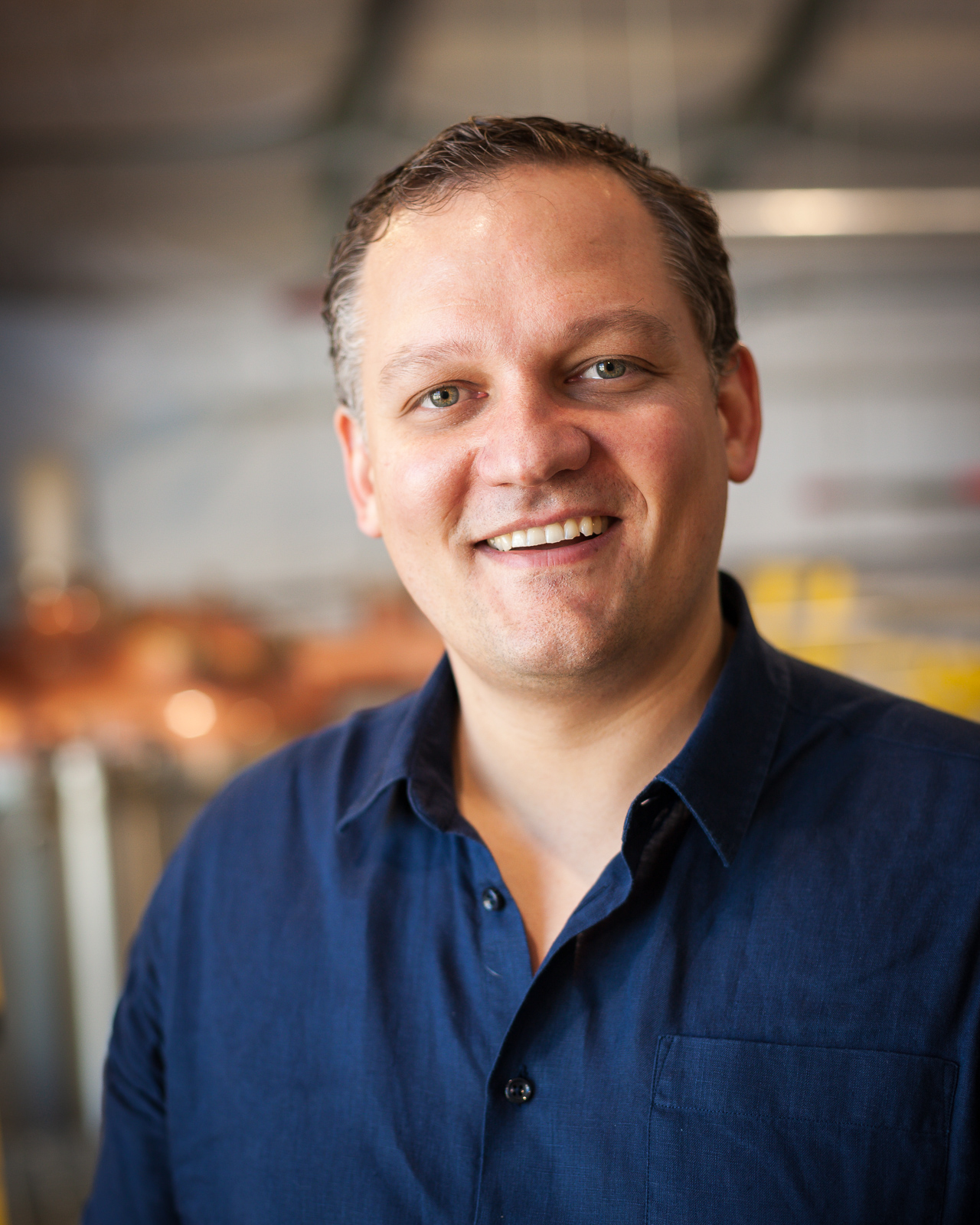 What impressed me most about Eral were a number of things. Here is a person who is willing to give up a successful global investment practice to pursue his dream of starting a distillery. Born abroad to parents involved in international non-profit organizations, he spent his childhood in Turkey, traveled the world, and ultimately moved to the US, where he went to school. Then spent eight years living in London working in investment funds.
Above all, it was (and still is) clear to me that distillation is a central part of his nature. His love of craftmanship and quality together with studying about and loving single malt scotch (which he learned to appreciate from his mother), is palpable and very impressive. I've met many distillers (talented newbies and seasoned pros) and Eral can hold his own with the best of them.
I later found out that distilling is a part of his DNA. He did some genealogy research and learned that his great, great, great, etc., Dutch grandfather founded a New York distillery in 1651, about an hour away from The Vale Fox Distillery. (By the way, vale is an old English term for valley.)
The Team
 A significant flaw of many startup distillers is their belief that their efforts are bound for success, no matter what. "Build it and they will come," works only in the movies. A distributor friend puts it this way: "I have a warehouse full of other people's dreams."
Not Eral. His passion was not equipped with blinders. As he set out on this journey, he did two things — studied and learned about all aspects of the business and surrounded himself with some extraordinary advisors. So, by the time I got involved he was well on his way with the overall plan for the Vale Fox Distillery. Ultimately, his goal was to produce world class American Single Malt Whisky. The ability to replicate, and arguably surpass the malts from Scotland, was demonstrated by such award-winning malts as Kavalan from Taiwan, and a host of Japanese products. Eral reasoned that American ingenuity, history and whiskey making skills would be a perfect match with the traditional approaches used in Scotland.
His advisors included, the late Dr. Jim Swan, a chemist formerly affiliated with the Scotch Whisky Research Institute and inventor of the unique aging casks now used by The Vale Fox Distillery. And, Harry Cockburn, with over 45 years of distillation experience and former affiliations including the Bowmore Distillery. Douglas Cruickshank, former Production Director at Chivas Brothers, joined later.
With his advisors' guidance, he designed the distillery and purchased the equipment —pot stills made from the highest purity copper by Forsyths, a Scottish coppersmith with over 200 years of experience.
Most importantly, he purchased a small batch estate located on a 120-acre plot in the Hudson Valley region of NY state. But, to produce a world class single malt takes time and Eral planned to exceed the minimum aging requirement. In the interim, he decided to produce an exceptional world class gin. Again, by the time I had come along he had created the brand — Tod & Vixen Dry Gin 1651 — including concept, branding, and packaging. (More about the gin in a moment.)
To produce the gin, and ultimately the single malt whisky, Eral hired Roselyn Thomson as the master distiller. Her career in the whisky industry began in 2002 and worked in the UK for such notable companies and brands as Macallan (the first female distillery operator), Aultmore, Dewar's, and others. In short, the perfect candidate to blend the two whisky cultures.
The most recent addition to the team is Cliff Oldfield, who worked with me during my Mongolian Vodka journey and more recently with Dad's Hat Rye. Cliff manages sales. Two other important players have rounded out the team — Kate Laufer Gorenstein PR, and Mindflint, a digital and social media agency.
And so, the group in place, the distillery up and running, the launch of the gin took place at the end of August this year. But not without birth pains.
Tod & Vixen Dry Gin 1651

Let's start with the name. Tod is the name for a male fox and Vixen the name for a female fox. When I first saw the branding and packaging, I fell in love with it. It is playful and the two characters reflect the positioning of the brand. But more than that, they represent an interesting point of departure for a gin brand that set the stage for the overall strategy and reason for being — to succeed a brand must cut through the clutter of new gin brands by being unique and relevant.
 From 2015 to 2018, nearly 600 non-whiskey brands were introduced in the US and over 20% of those products were gin. That said to Eral and me, that the single most important question we would be asked by both the trade and consumers would be — why this gin? What makes it different and something I should buy?
 In short, we needed to cut through the clutter and distinguish the brand in the market. A number of ideas emerged mainly centered on the product itself. Here's how Eral and his team describe it on their website:
 "How our products are consumed is as important to us as how they are made. So, we recruited a team of revered cocktail professionals led by Gary (gaz) Regan, including Leo Robitschek and Jeffery Morganthaler, early on and paired them with our British Master Distiller to help us develop our gin. The result is one lively mix of British Sensibility and American Mischief©."
Part of the answer was to develop a product with the guidance of a team of cocktail experts and "make it from the cocktail backwards." After all, gin is almost always consumed in a mixed drink, most notably the Negroni.
 A series of back and forth blind tastings among these three gentlemen ultimately produced a product that gaz regan (Mr. Negroni) described as "this gin rocks." More specifically:
 "… designed to enhance the flavors of gin cocktails, our inaugural Tod & Vixen's Dry Gin 1651 is made by macerating botanicals — including juniper, angelica root and rooibos tea — to extract their flavors, then non-chill filtering to retain the unearthed profile. The resulting sip is bold on the entry, giving way to a well-balanced, vibrant gin with a weighty mouthfeel."
Tod & Vixen Graphic Novel
To enhance the playful aspects of the gin, I was charged with the fun mission of writing and producing The Vale Fox Distillery's one-of-a-kind graphic novel for Tod & Vixen's Dry Gin 1651. It tells the tongue-in-cheek tale of two eponymous grey foxes with a penchant for imbibing who embark on a quest to save their homeland from imminent environmental destruction. (If you would like a copy, you can get it on the website here.)
Along the way…
As a craft distiller in New York State, The Vale Fox Distillery is entitled to a number of benefits. So long as 75% of ingredients are sourced from the state, a distiller can self-distribute, conduct tastings, sell product at their location, and a number of other important benefits.
But producing a world class gin is far from a "slam dunk" undertaking. "Daunting" is a better description. Despite the planning, the ideas, and the team, a parade of issues and delaying factors entered the picture, in addition to the usual back and forth with the TTB (Tax and trade Bureau) and NYSLA (NY State Liquor Authority) approval process.
The township of La Grange, NY, where the distillery is located, needed to grant approvals and assure compliance with zoning issues. Meetings with township officials, individually and at town meetings, were met with minor concerns but took some time and resulted in delays.
The biggest problem was getting Roz Thompson a visa to work as distillery manager. This occurred at the height of the current Washington administration's concern about immigration and entry into the US. Never mind that she is a top-notch distiller with incredible and arguably unique skills — it took a battery of lawyers, a ton of paperwork, and many months.
Most ironic of all was the fact that Eral is a committed environmentalist who went out of his way to steward the protection of the land and its inhabitants. The property is home to a herd of deer, turkeys, a bobcat, tons of birds of prey and even a "shy little fox that runs around in the mornings." The operation runs on geothermal energy, and he's gone out of his way to protect two endangered species, the Indiana bat and the Blanding's turtle. The irony was the nonsensical demands (in my view) of the state authorities with peculiar guidelines for protecting the turtles. More delays.
Oh, and let's not forget the interruption in shipping the labels from Europe because of the summer.
At the end of the day
 The standard definition of an entrepreneur is someone who organizes, manages, and assumes the risks of a business or enterprise. To me there's more, including tenacity and constant risk taking.
Sure, all startup entrepreneurs have these traits to a more of lesser degree. But I have never encountered one who said this in a Daily Beast interview:
"You know, we did a lot of stuff—we failed a lot," he says. "We learned from our failures. And to me, failing is very important because if we're not failing, we're really not trying."
Despite the challenges and hurdles, Eral has begun to see his dream come to fruition. And, I must tell you that Tod & Vixen's Dry Gin 1651 is an outstanding product, not only in a Negroni but in any gin cocktail. In addition, Eral is working on a number of gin variations, each more exciting than the other.
But, I can't wait to try the (American) Single Malt Whisky.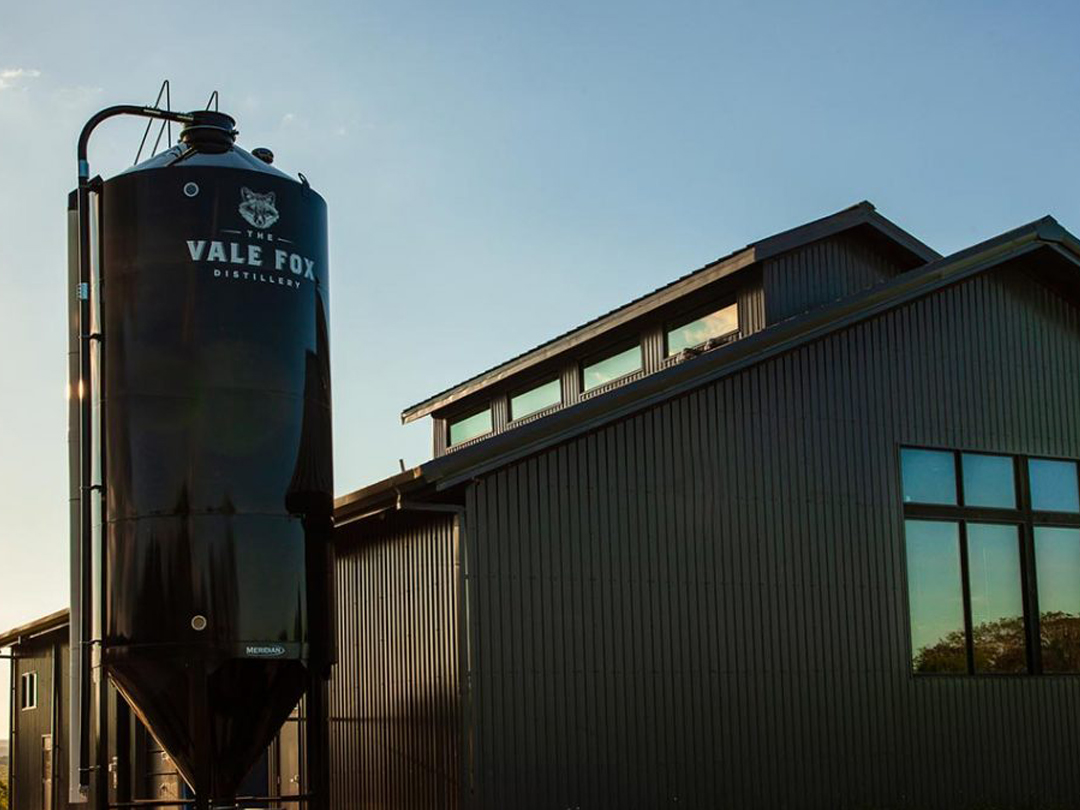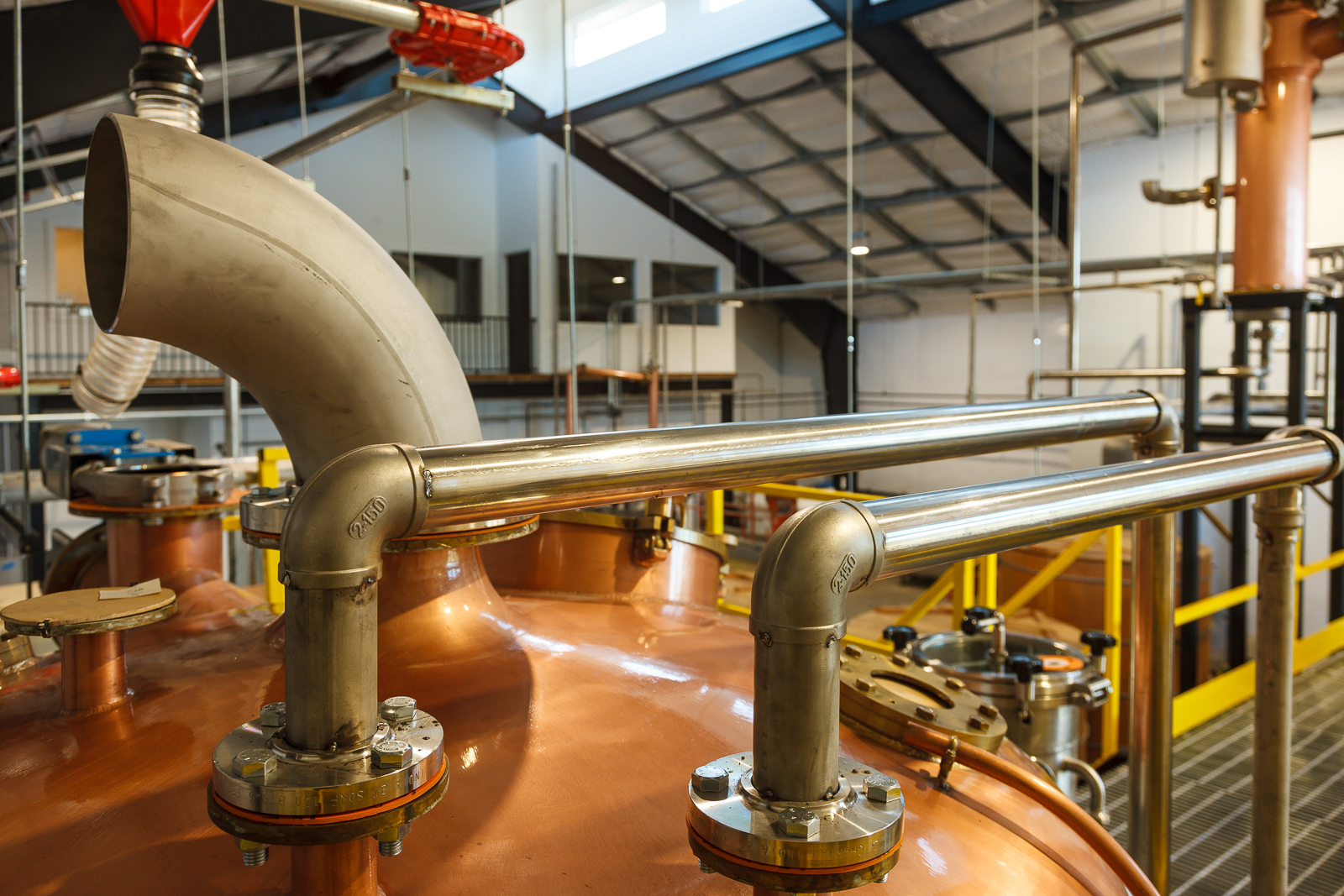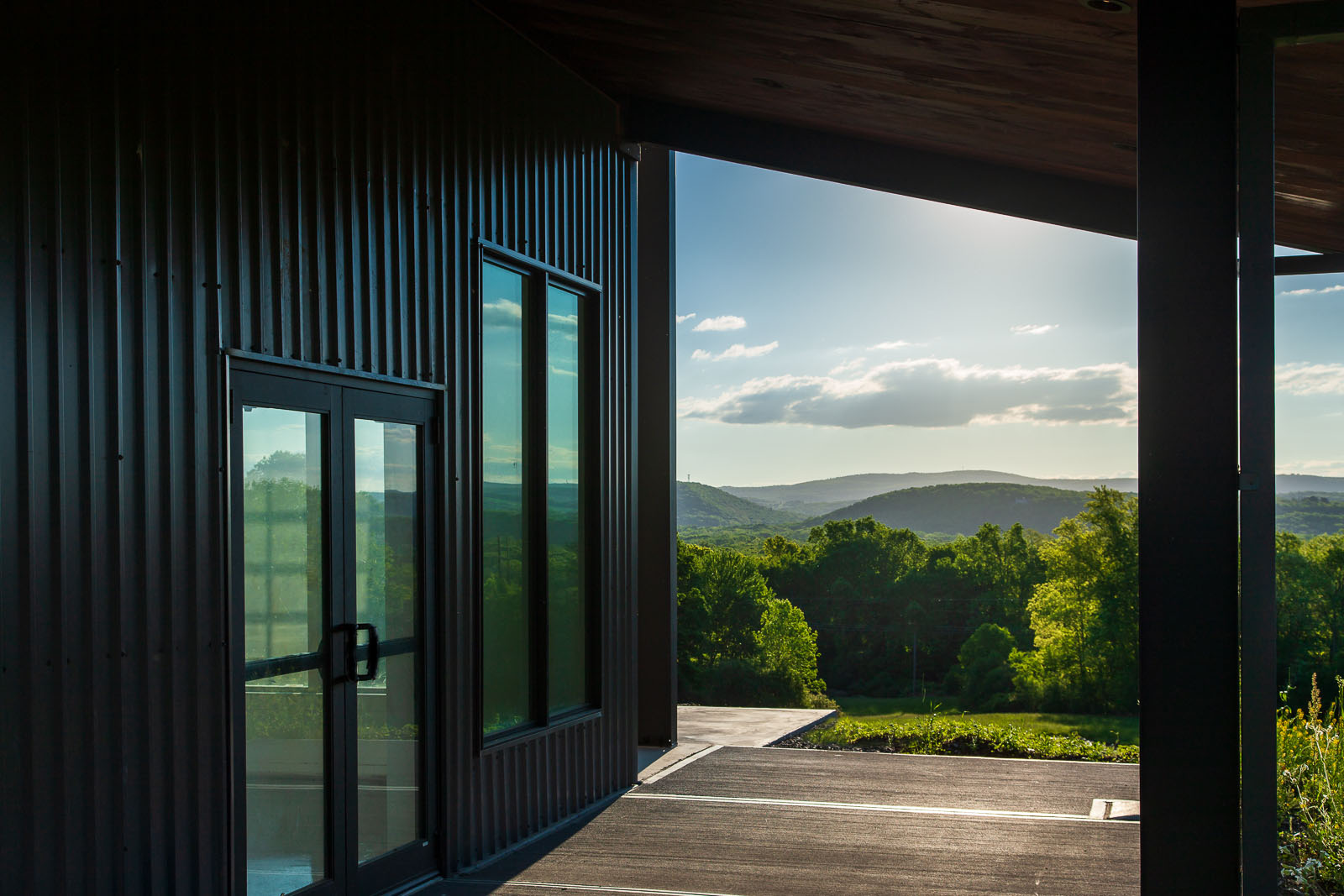 Read the full Booze Business article here.