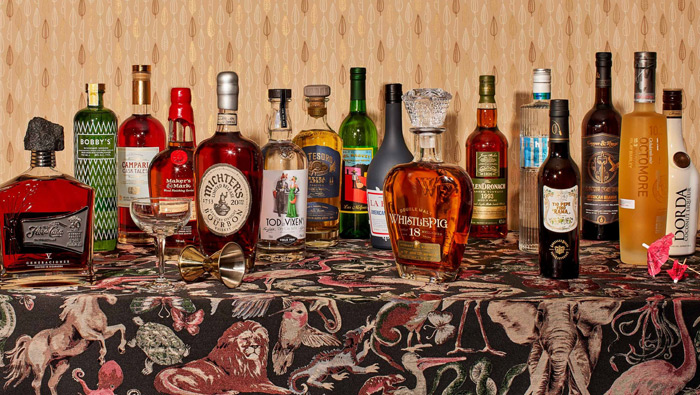 After tasting over 300 new bottles, these 16 are worth pride of place in your home bar.
It is an era of abundance for the liquor lover. And this year, in particular, exemplifies that excess.
Whether you prefer your spirits neat, on the rocks, or in cocktail form; brown, burgundy, or clear; costing less than a decent hamburger or more than the latest iPhone, 2019 brought with it plenty of products to suit your home bar. IWSR Drinks Market Analysis forecasts that the volume of high-end spirits ($30 or more per bottle) in the U.S. will grow to more than 30 million cases by 2023, an almost 30% increase from 2018, with an expected value of $16.3 billion.
While whiskies and cognacs continue to crowd the top shelf, underdog categories such as genever, brandy, and shochu are slowly percolating into the premium space. I tasted exactly 317 spirits this year across a dozen categories. And I've spent the past 30 days poring over notes to cull the cream from the crop. Here are the ones that are truly worth it.
New Cocktail Standards
From an assertive base to stylish modifier, these are liquids that will help you build a bold, complex cocktail.
Vale Fox Tod & Vixen's Dry Gin 1651
Harnessing a recipe developed by a trio of world-renowned bartenders (Leo Robitschek, Jeffrey Morgenthaler, and the late Gary Regan), the debut label out of Vale Fox is purpose-built for mixing in cocktails. In addition to the standard botanicals—juniper, coriander, angelica—the Poughkeepsie, N.Y., distillery macerates makrut lime and rooibos red tea into a wheat distillate. The result is a soft spirit with a soothing, citrus aroma and a punchy Far East spiciness that sets it apart from your standard drys. $40