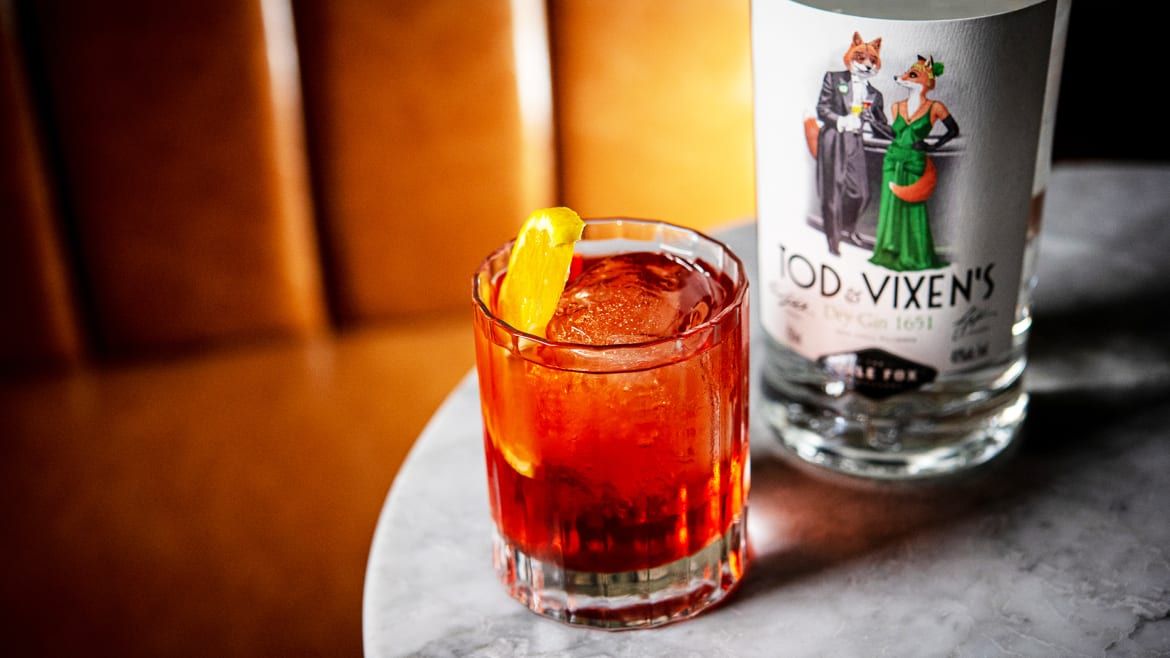 Tod & Vixen's Dry Gin 1651
Vitals: 48% ABV; SRP $40
Founder Eral Gokgol-Kline and master distiller Roselyn Thomson of The Vale Fox Distillery in New York's Hudson Valley has collaborated with master mixologists Leo Robitschek, Jeffery Morgenthaler, and the late, Gary 'gaz' regan to create Tod & Vixen's Dry Gin 1651. T&V is a wheat-based spirit distilled in a Forsyth's gin still, then includes red rooibos tea and Makrut lime to a classic lineup of botanicals. This special recipe imparts an earthy, citrusy twist on this dry, juniper-forward gin. Tod & Vixen's voluminous mouthfeel can be attributed to the spirit's non-chill filtered bottling, and as far as tasting notes, gaz summed it up handily: "This gin rocks!"
Regan was best known for the beloved Negroni cocktail, the vehicle which he no doubt had in mind while developing this gin. Here is his recipe.
Tod & Vixen's Dry Negroni
1.5 oz Tod & Vixen's Dry Gin 1651
1 oz Sweet vermouth (Cocchi Storico Vermouth di Torino recommended)
1 oz Campari
How to make it: Combine ingredients with ice in a rocks glass and stir until very cold (gaz's famous finger stir optional). Garnish with an orange wedge and serve.